Our friends and clients look to us, as accountants and business advisors, to formulate ideas and facilitate solutions for your business. With this in mind, we are supporting several upcoming events we think may be of interest to you.
If you have questions about any event details or registration information, the organization-specific contacts are below. We hope to see you at any or all of these events!
---
---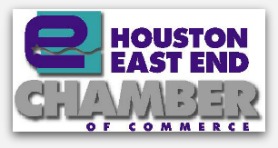 Vision 2015

When: Wednesday, January 14, 2015 | 11:00 a.m. – 1:00 p.m.

Where: Marriott South at Hobby Airport | 9100 Gulf Freeway, Houston, TX 77017
What: Join the East End Chamber of Commerce to hear from Ric Campo, Chairman of Houston First and the Chairman of the Houston Super Bowl Host Committee, two independent organizations with the same leader. Learn how the Houston First Corporation is working behind the scenes to make "Houston first," and hear about how the Houston Super Bowl Host Committee is preparing for Super Bowl LI in 2017 and how you can be part of the excitement. More…

Cost: Member $35 | Non-member $45  
Who Should Attend: Those interested in doing business with companies located near or in the Port of Houston and the East  End of Houston.

Event Contact: Kaytlin Norman | 713-926-3305 | kaytlin@eecoc.org
---

2015 Annual Meeting

When: Thursday, January 15, 2015 | 10:30 a.m. – 1:30 p.m.
Where:  Hilton Americas | 1600 Lamar, Houston, TX 77010
What:  Join the Greater Houston Partnership at the 2015 Annual Meeting. The event will feature addresses from outgoing GHP Chairman Paul Hobby, incoming GHP Chairman Gina Luna, and Bob Harvey, GHP President and CEO,  who will discuss the Partnership's plans for the year ahead. GHP's 2015 Annual Meeting will set the stage for the Partnership's vision moving forward and will be attended by the leaders of Houston's business community.  More…
Cost: Member $75 | Non-member $90  

Event Contact:  Kristin Culwell | 713-844-3694 |  kculwell@houston.org
---

Women in Science with Excellence Luncheon


When: Friday, January 23, 2015 | 11:00 a.m. – 1:00 p.m.

Where: River Oaks Country Club |1600 River Oaks, Houston, Texas 77019
What:  By celebrating the achievements of women leaders in science, we want to inspire others to pursue research and applications that will spur economic prosperity and improve the quality of life for our region and our state as a whole. BioHouston is proud to honor the following women in Houston who have demonstrated extraordinary leadership in science and technology: Bonnie Dunbar, Ph.D., NAE, FRSE, University of Houston; Lynn Elsenhans, Board of Directors for Baker Hughes and GlaxoSmithKline; and Mary Estes, Ph.D., Baylor College of Medicine. More…
Cost: Member $200 | Non-member $350  

Event Contact: Ann Tanabe | 713-874-9300 |  Ann.tanabe@biohouston.org
---
Private Profit vs. Public Good: Do Energy Companies Have A Social Responsibility?

When: Tuesday, February 10, 2015 | Registration 5:00 p.m-5:30 p.m. | Event 5:30 p.m. – 7:00 p.m. | Reception 7:00 pm. –  8:00 p.m.
Where: UH University Center Theater | 4100 University Drive, Room 103 Houston, TX 77004
What: Presented by Chevron, the UH Energy Symposium Series focuses on critical issues in energy.  The February event is a moderated debate asking the question "Private Profit vs. Public Good: Do Energy Companies Have a Social Responsibility?" Featured guest speakers are:  Badar Khan, Direct Energy;  Aneel Karnani, University of Michigan; and Kathleen White,  Armstrong Center for Energy & the Environment at the Texas Public Policy Foundation. John Beddow, Houston Business Journal will moderate the debate. PKF Texas is a proud co-sponsor of the reception following the event. More…
Cost:Free   
Who Should Attend:Executives focused on doing business in Houston's energy economy.

Event Contact:  UH Energy | 713-743-6100 |  uhenergy@uh.edu